Rediscovering paradise.
An escape in the absolute welfare
-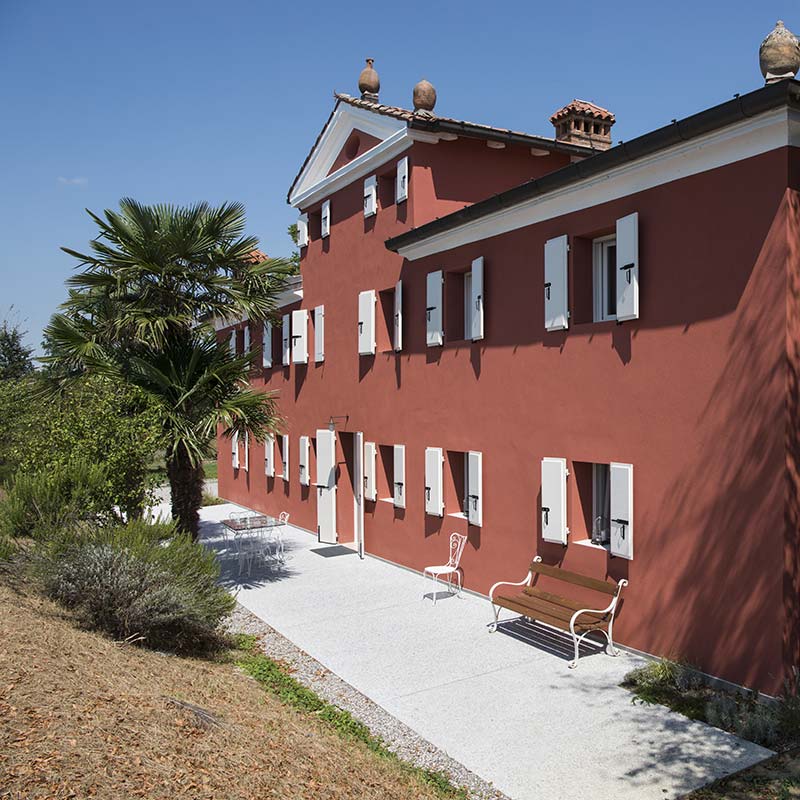 The atmosphere
A shelter in the rustic elegance
The attention to details, the unicity of the location and the independence of the rooms make "Panigai House" the ideal place to scape to in order to find the best traditions regarding family hospitality, but also the place from where to start and explore the countless historic and cultural attractions as well as the typical food and wine that Aquileia has to offer.

Placed in uncontaminated spaces and the pure peace typical of the countryside, "Panigai" takes its name from the strong bond between family and earth, intended as a return to nature, its origins and its calm. The building was entirely renovated with natural materials such as wood which makes the place a perfect shelter.
UNESCO world heritage site
Aquileia, an important city of the Roman Empire.
It is one of UNESCO's world heritage site since 1998 because of the importance of its archeological area as well as its breathtaking mosaics. Of all, the biggest and best known is the one placed in the Basilica di S. Maria Assunta, dating back to the 4th Century. There are also precious remains of mosaics from the roman and paleo-christian times that make Aquileia some kind of a Western capital of roman mosaics.

In addition to the Basilica, it is fundamental to visit the National Paleo-Christian Museum and the National Archeological Museum.